Details

Hits: 3555
Panthers fall despite Schultz no-hitter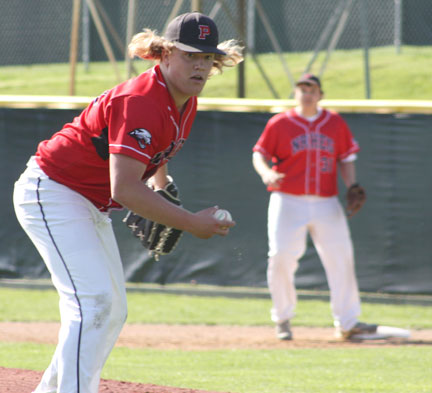 NRHEG's Jack Schultz, left, checks the baserunner at third before firing to Eli Lutgens for the out at first during Thursday's Section 2AA Baseball Tournament at St. James. The Panthers' season ended with a 2-1 loss despite a complete-game no-hitter for Schultz. (Star Eagle photo by Jim Lutgens)
Details

Hits: 3281

NRHEG class of 2016 to graduate Sunday
By JIM LUTGENS
Editor/Publisher
A total of 63 students, many of whom have known each other since preschool, will gather as a group for the final time Sunday, June 5 at 2 p.m., as the New Richland-Hartland-Ellendale-Geneva High School class of 2016 graduates.
This year's Valedictorian is Jessica Nafe, daughter of Terry and Karen Nafe. She was NRHEG's homecoming queen last fall and is involved in almost everything. She plans to attend Bethel University with a major in organizational communications and a minor in Spanish. Nafe's favorite teacher was Mrs. Bently.
Her advice: "Don't be afraid to try new clubs and sports! You're only in high school once so make the most of it!"
Details

Hits: 7936
Field name to forever remember two of the community's finest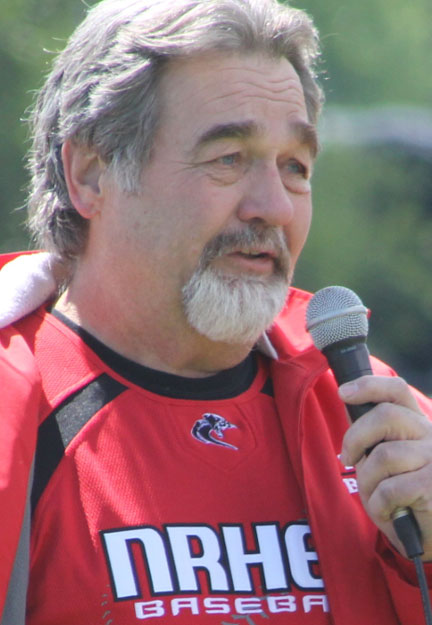 MEMORABLE DAY — Longtime NRHEG baseball coach Jeff Reese speaks Saturday, May 14 at the ceremony to rename the baseball field in New Richland after him and his late wife, Carol. (Star Eagle photo by Jim Lutgens)
By JIM LUTGENS
Editor/Publisher
Jeff Reese was wearing a New Richland-Hartland Cardinal uniform the first time a certain Morristown cheerleader named Carol Allingsworth caught his eye.
He was immediately stricken.
"I thought she was pretty neat the first time I saw her," said Reese.
He remembers talking to her for the first time after an afternoon football game at Morristown, and he remembers their first extended conversation when he ran into her — along with her then steady boyfriend — in the Waseca bowling alley lounge.
"She said I tripped her," said Reese.
In a way, he did.
Details

Hits: 2587
Panthers upset St. Peter in tournament
John Hubly (19) prepares to greet NRHEG pitcher Dempsey Tucker (22) while Eli Lutgens (31) sprints to join the celebration after the final out of the 13th-seeded Panthers' 5-4 upset victory at No. 4 St. Peter in the opening round of the Section 2AA Baseball Tournament Friday, May 27. Tucker pitched a complete game as the Panthers advanced to the double-elimination portion of the tournament Tuesday at 5 p.m. against No. 5 seed Gibbon-Fairfax-Winthrop at Fairfax. (Star Eagle photo by Jim Lutgens)
Details

Hits: 2140
2016 NRHEG Pops Concert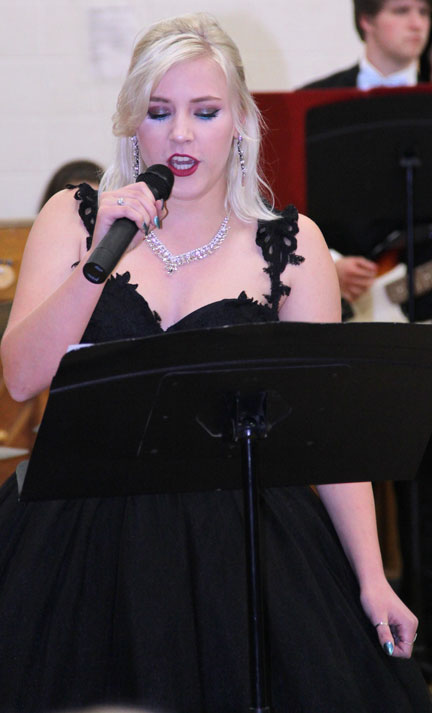 NRHEG High School senior Nicole Wallin performs a solo during the annual Pops Concert Monday, May 9 in the high school gymnasium. Wallin received a long standing ovation after her performance. Choral awards, presented by director Jennifer Fredrickson, went to Abby Christopherson, Outstanding Senior, and Nicole Edon, National School Choral Award. Band awards, presented by director Jacob Bender, went to Katharine Lewer, John Phillip Sousa Award, and Nicole Edon, Louis Armstrong Jazz Award. (Star Eagle photo by Nikki Erickson)