Details

Hits: 2482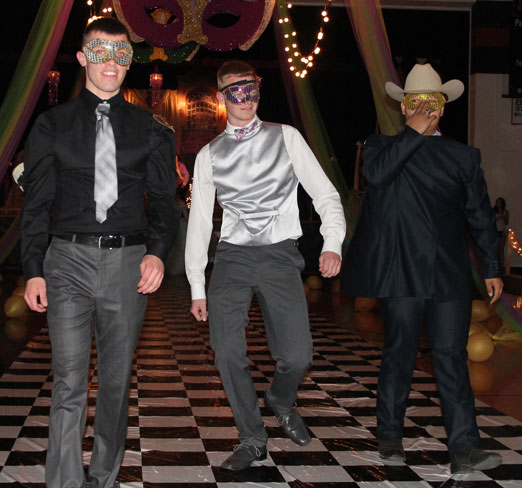 From left, Josh Fleming, Isaac Morgan and Luis Gaona strut their stuff after the traditional grand march for NRHEG Prom 2017 on May 6. See this week's Star Eagle for photos of all 2017 NRHEG prom couples. (Star Eagle photo by Nikki Erickson)
Details

Hits: 2667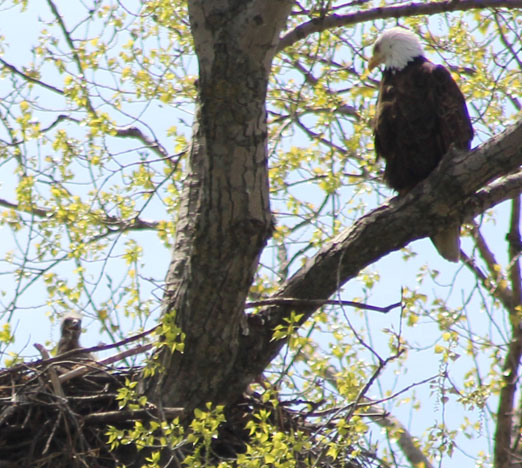 This eagle was spotted watching over a hatchling near an area lake. (Star Eagle photo by Deb Bently)
Details

Hits: 2909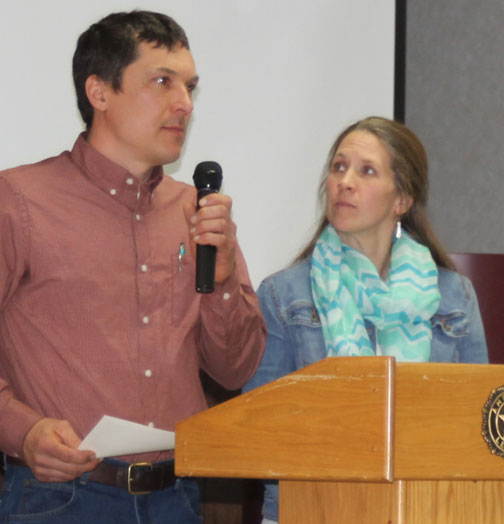 SURPRISED — Carey Prigge, left, speaks while his wife Terri watches during a banquet that honored them as Waseca County Farm Family of the Year. Terri said she was surprised to win the award. (Star Eagle photo by Melanie Piltingsrud)
By MELANIE PILTINGSRUD
Contributing Writer
The Carey and Terri Prigge family was named the Waseca County Farm Family of the Year on Thursday, March 23, 2017 by the Waseca Area Chamber of Commerce AgriBusiness Committee. The Prigges have a goat dairy farm, where they also raise their own hay, chickens, guineas, pea fowl, horses, cats, and dogs.
Terry Hansen called to ask if they would accept the award. Terri says, "We were a little shocked. We still kind of see ourseves as hobby farmers, which we were for so many years." According to Terri, the family started out with two goats, and now they have around 200 on their 10-acre property.
"We just have a passion for farming," says Carey, stating that he is honored to be named among those who have previously won the award. "We have always enjoyed being a part of agriculture." 
Details

Hits: 3397
NRHEG musical 'dynamic, energetic, and a bit zany'

   THE PLAYERS — Among the cast members for the upcoming NRHEG production of "Annie Get Your Gun" are, on floor, Justin Mortenson and Will Rudau. Row two: Emma Tollefson, Aubrey Johnson and Leah Morstad. Back: Emily Crabtree, Ben Lewer, Maurya Johnson, Solveig Stafford and Lexi Combs. (Star Eagle photo by Deb Bently)
By DEB BENTLY
Contributing Writer
It's just before 6 p.m. on a Monday evening. Although play practice technically doesn't begin for another 10 minutes or so, it's hard to tell by looking around the room. At one side of the space, music director Jen Fredrickson and accompanist Jacob Bender are running through parts of the score. In another spot, a few cast members are running a spontaneous practice of some choreography. Costumes are being tried on, analyzed for their fit and appearance.
In short, the room is dynamic, energetic, and just a bit zany.
"Just like the play itself," jokes one cast member.
The play is Annie Get Your Gun, the well-known musical by Rogers and Hammerstein which shares the story of Annie Oakley, a real-life sharpshooter who performed with Buffalo Bill's Traveling Show in the 1880s. NRHEG's production of the play will show at 7 p.m. Friday, April 28, and at 2 and 7 p.m. on Saturday, April 29. Tickets will be for sale at the door: $4 for students, $6 for adults.
Details

Hits: 3665
Lundberg's game-tying three not enough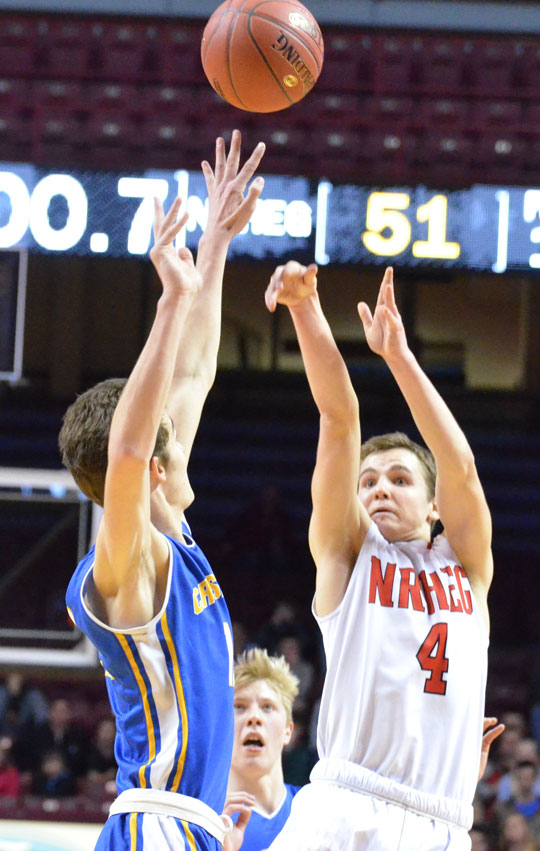 Benji Lundberg of NRHEG (4) hit this game-tying shot at the end of regulation during Wednesday night's boys' basketball Class AA state quarterfinals at Williams Arena in Minneapolis. The basket sent the game to overtime, where NRHEG lost 70-59 to St. Cloud Cathedral. NRHEG defeated Breckenridge 65-47 in Thursday's consolation semifinals. They topped Lake City 77-66 Friday to win the consolation crown. (Star Eagle photo by Chris Schlaak)