Details

Hits: 1613
Wagner wins state championship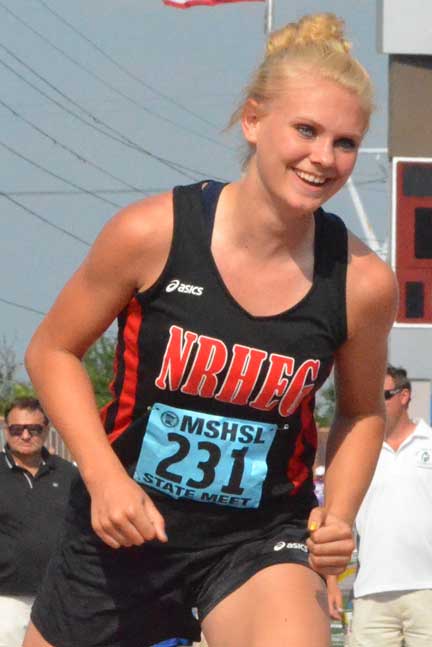 YES! — Carlie Wagner celebrates after clearing 5 feet, 6 inches in Friday's state track and field meet. (Star Eagle photo by Chris Schlaak)
By JIM LUTGENS
Editor/Publisher
Last March, Carlie Wagner nearly carried the NRHEG girls' basketball team to a state championship.
Last Friday, she won one by herself.
The sophomore sensation capped her 10th-grade year by winning the Class A girls' high jump state title at the state track and field meet at Hamline University in St. Paul, clearing 5 feet, 6 inches to tie her own school record.
Details

Hits: 865
NRHEG graduating class of 2012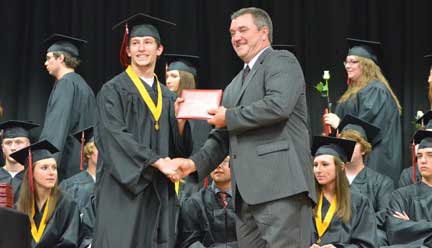 The NRHEG class of 2012 held commencement Sunday, May 27 in the high school gym in New Richland. Above, Brandon LeBlanc receives his diploma from school board chairman Rick Schultz. Below, Tyler Sorenson and Jacob Staloch reflect on the day. The class of 2012 had 69 graduates. (Star Eagle photos by Chris Schlaak)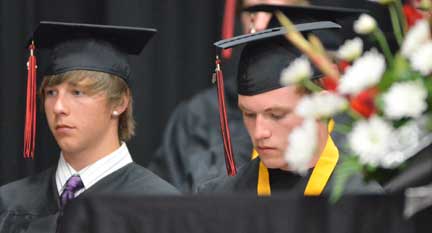 Details

Hits: 1356
Veteran relates Vietnam experiences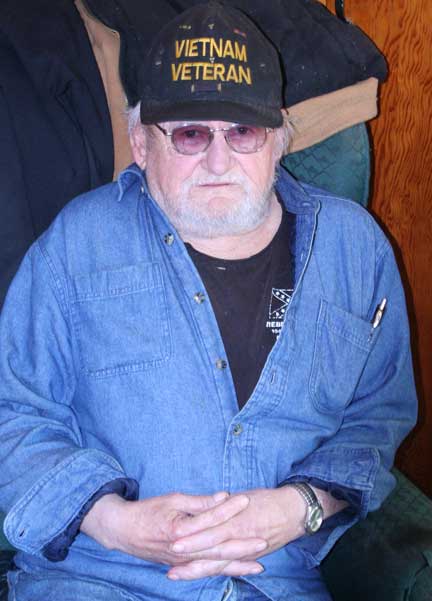 PROUD TO HAVE SERVED — Harlan Kohnert of New Richland is proud to have served his country in Vietnam in the 1960s. (Star Eagle photo by Jody Wynnemer)
By JODY WYNNEMER
Staff Writer
Harlan Kohnert of New Richland served his country in the United States Army. Enlisting right out of high school in 1957, his career spanned nine years, with his discharge in 1966.
"I signed up to be in ordinance, but they threw me in the medics," said Kohnert.
Kohnert was sent to Ft. Sam Houston for school and later to Ft. Hood. His other duty stations were at Scofield Barracks, which is near Honolulu, Hawaii, and to Nuremburg, Germany. In 1960, he was sent to Ft. Benning, GA. The Army had other plans for him.
"I was with the 11th Air Assault, attached to the 101st Airborne," said Kohnert.
U.S. Army Air Assault units use helicopters with light infantry troops to seize and hold key terrain which has not been fully secured, and to directly engage enemy forces. U.S. Army CH-21 helicopter transports arrived in Vietnam on December 11, 1961. Twelve days later, air assault operations using South Vietnamese troops began.
Details

Hits: 1123
NRHEG Salutatorian picks nursing
FIRM PLAN — From an early age, Amy Thompson knew she wanted to follow in her mother's footsteps and become a nurse. Thompson was NRHEG's Salutatorian for 2012. (Star Eagle photo by Rachel Rietsema)
By RACHEL RIETSEMA
Staff Writer
Just in case you missed the 411, there's a recent NRHEG High School graduate who craves the sweet days of scrub fashion.
That alumnus is Amy Thompson, the 2012 Salutatorian.
"When Mr. Stoesz shook my hand in the principal's office, I was very surprised," Thompson said. "The last I knew, I was ranked 11th in the class. Then ever since the tenth grade, I had straight A's."
Bound for Riverland Community College, Thompson sheds light on why she so badly wants to become a nurse.
"As a little girl, a lady came up to me and told me how my mom saved her baby's life," Thompson said. "This made me want to do what she does."
Details

Hits: 2673
Benefit for Lindsay Lembke June 3 at Geneva Community Center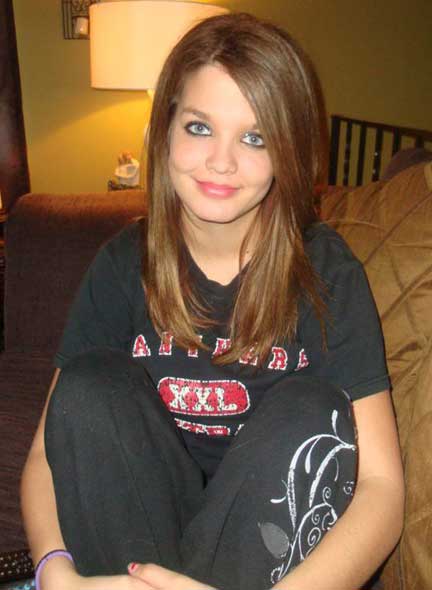 Lindsay Lembke
By KATHY PAULSEN
Staff Writer
You're beautiful, with those long dark eyelashes and big brown eyes. You're sweet 16, the time in your life when everything should be perfect. You should be attending school, enjoying time with friends, having fun and making plans for prom and parties.
And then — bam — you get hit in the stomach, hard. That's what it feels like. But it's so much more.
Lindsay Lembke, daughter of Lisa Cromwell Lembke of Geneva and Steve Lembke of Albert Lea, has spent time after time in the hospital since November of last year.
There were times Lindsay complained of her stomach hurting, but they figured it was just an upset stomach. But then, she woke up one morning in November very sick and throwing up. After eight trips to the ER and 12 admittances to the hospital, she had been diagnosed with any number of things and given many different kinds of medication, which were later discovered were not needed for her particular illness. She even suffered a seizure due to the medication and had to be transported to the hospital by ambulance. Doctors just could not determine what was wrong.