Details

Hits: 953
NRHEG prom 2013, 'Diamonds In The Sky'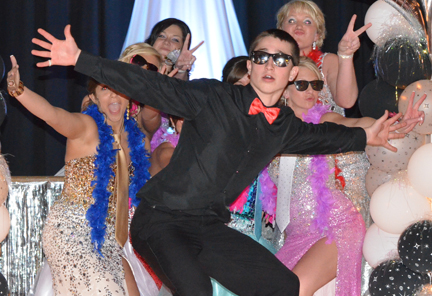 Saturday, May 4 was a big night for NRHEG High School prom-goers. Top, celebrating the night are, from left, Dana Jensen, Paige Bolduan, Jenika Jongbloedt, Kiley Beenken, Nic Mangskau, Brina Bergland and Brenna Hagen. Below from left are Chelsey Nelson, Robyn Lorence and Ashley Ayers. See Pages 8-10 of this week's Star Eagle for color photos of all 2013 NRHEG prom couples. (Star Eagle photos by Chris Schlaak)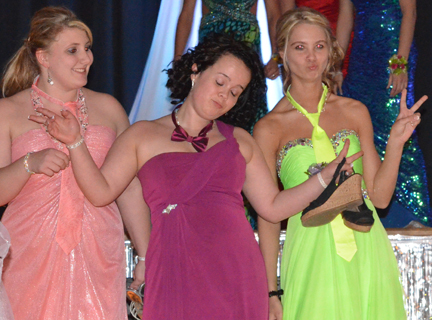 Details

Hits: 1532
NRHEG spring musical draws rave reviews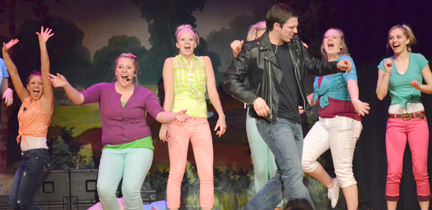 NRHEG High School presented its 2013 spring musical, "Bye Bye Birdie," to rave reviews for three shows last Friday and Saturday. Above from left: Kalana Shurson, Brina Bergland, Brenna Hagen, Brad Claycomb, Maddy Reed. Emmy Hobbs. Below from left: Brina Bergland, Nicole Edon, Brina Bergland, Kalana Shurson, Abby Christopherson, Brenna Hagen, Emmy Hobbs and Hailey Clausen. For more color photos from the play, see Pages 6, 7 and 14 of this week's Star Eagle. (Star Eagle photo by Chris Schlaak)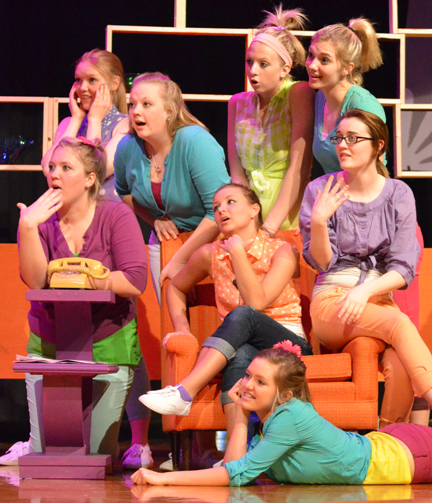 Details

Hits: 1156
Ellendale musician releases second CD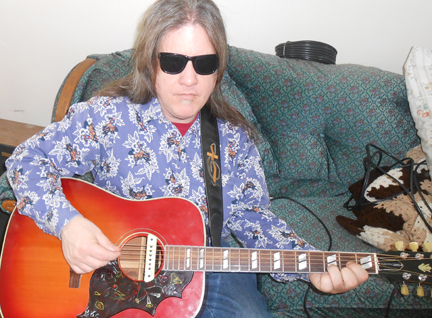 MUSIC MAN — Matt Arthur of Ellendale was born blind, but that hasn't stopped him from succeeding in the world. He recently released his second gospel music CD, "Heavy on my Mind." (Star Eagle photo by Kathy Paulsen)
By KATHY PAULSEN
Staff Writer
Matt Arthur is often seen making his way around Ellendale. He carries a white stick and, for those who don't know, yes, he is blind.
He is blind. But no one said he couldn't see.
Matt probably "sees" more than many of us, as he assumes his life by seeing without eyesight. He has vision, probably because he had parents who had the "sight" to see and trust their child just like the rest of the kids. 
There was no, "Poor Matt," but more, "Matt you can do this," and he did and still does. He listens to and hears what is going on. He takes part in many community events and affairs that many don't even think about.
Details

Hits: 848
Economy retires as NRHEG educator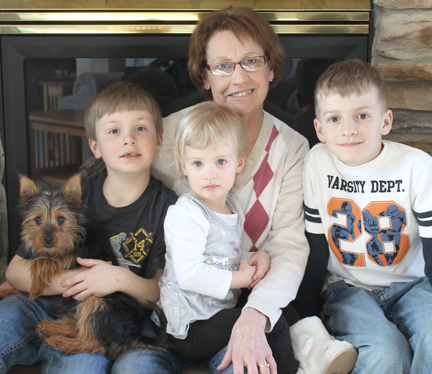 FAMILY TIME — That's what Julie Economy has had more of since retiring from the NRHEG School District after 33 years. She's pictured with her grandchildren, from left, Kaeden Neitzel (holding Abby), Brynlee Neitzel and Zachary Neitzel. (Star Eagle photo by Jim Lutgens)
By RACHEL RIETSEMA
Staff Writer
After 33 years worth of lesson plans completed for NRHEG school district, Julie Economy decided the time had drew near. So near in fact that it was time to retire.
"I do have some health issues and a desire to be free to spend more time with my sister, Barb, who is a resident of New Richland Care Center," Economy said. "I want to be able to help my children and grandchildren and plant the garden on time for a change."
Although she has no regrets, she dearly misses the kids and her grandchildren at school. The staff members are pulling on her heart strings too.
Details

Hits: 740
2013 NRHEG Spring Band Concert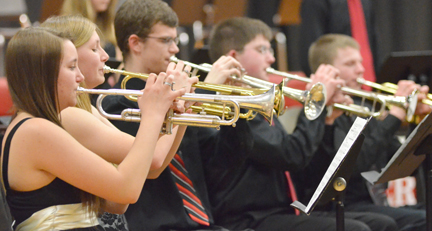 After two postponements because of snow, the NRHEG Spring Band Concert was finally held last Thursday at the high school gymnasium in New Richland. Above from left: Nicole Kaupa, Missy Malakowsky, Logan Knutson, Doug Rudau and Adam Anderson. Below from left: Natalie Aaseth, Aubrey Schlinger, Taytum Ihrke and Lillian Bell. For more photos from the concert, see Page 11 of this week's Star Eagle. (Star Eagle photos by Chris Schlaak)