Details

Hits: 597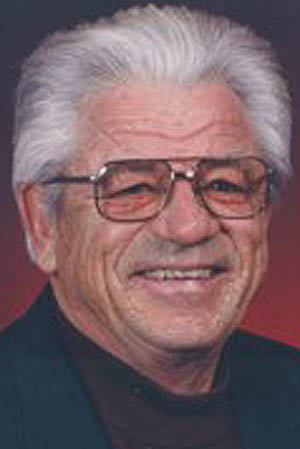 Lloyd Howard Amundson, age 79, of Mankato and formerly of Waldorf, died unexpectedly due to a massive stroke on Tuesday, August 8, 2017, at St. Mary's Hospital in Rochester. 
 Funeral Service will be 11:00 a.m., Monday, August 14, 2017, at Hosanna Lutheran Church in Mankato, with Rev. Dennis Heiden officiating.  Interment will be in Calvary Cemetery in Mankato.  Visitation will be 2-6 p.m. on Sunday at the church, and continues one hour prior to the service on Monday.  Arrangements are with Mankato Mortuary.
 Lloyd was born January 15, 1938, in rural Emerald Township.  He was the son of Clifford and Loretta (Wendt) Amundson.  Lloyd was a 1955 graduate of Wells High School, where he excelled as a Golden Gloves boxer.  He was united in marriage to LeAnn Prescher on December 16, 1957, at First Lutheran Church in Wells.  Lloyd was a lifelong farmer near Waldorf.  He was co-owner of Waldorf Grain Company elevator, trucking, and fertilizer.  He was a member of Hosanna Lutheran Church, the National Farmers Organization (N.F.O.), and the Amber Lane Association Board.  Lloyd received his pilot's license and enjoyed flying.  He was a daily jokester who also enjoyed fishing, hunting, playing cards, dancing with LeAnn, and spending time with his family.  Lloyd prided himself on teaching his children and grandchildren on how to drive a vehicle regardless of their age.
Details

Hits: 584

Marcia Jean Camerer, 73, passed away on Saturday, August 5, 2017, at the Owatonna Hospice House in Owatonna, MN, following a short battle with pancreatic cancer. Marcia was born March 19, 1944, in Owatonna, Minnesota, the daughter of Alvin and Ruth (Blume) Kruckeberg.  She grew up on a farm near Bixby. She was confirmed on March 30, 1958 at St. John's Lutheran Church in rural Claremont. She graduated from Dodge Center High School in 1962, then attended cosmetology school in Austin. She worked in Blooming Prairie as a hairdresser for several years. Through the years, she continued to cut hair of family and friends. She retired from the Owatonna Canning Company in 2004. Marcia married Thomas Camerer on August 10, 1963 at St. John's Lutheran Church; they were married for 48 years. They moved to rural Bixby on Marcia's family home in 1975.
Following Tom's death in 2012, Marcia moved to Owatonna. She loved fishing trips to northern Minnesota and Canada with family and friends, and wintering in Texas with Tom, Wayne and Neilene Johnson and her dog, Dusty. She held a special love of cardinals and birdwatching, and was a faithful fan of her grandchildren at school and sporting events. She held a special pride for her grandchildren and was joyful to become a great-grandmother. Most recently, she enjoyed her monthly get-togethers with former co-workers, gatherings with her cousins, and Sunday morning church and coffee with friends at First Lutheran Church in Blooming Prairie. Marcia was a gentle spirit with a passion and devotion to family and friends.
Details

Hits: 865
Funeral services for Beverly A. Culbertson will be held at 2 p.m. on Thursday, August 3, 2017 at the Bonnerup Funeral Chapel in Ellendale. Pastor Michael Longenecker will officiate. Visitation will take place one hour prior to the service. Interment will be in Rosehill Cemetery in Wells, MN.
Beverly passed away peacefully at Koda Living Community in Owatonna on Friday, July 28, 2017. She was one day shy of turning 90.
Beverly Ann (Kelley) Culbertson was born on July 29, 1927 to Philip and Emma (Scherock) Culbertson in Wells, MN. She attended and graduated from Wells High School, and would further her education by obtaining her secretarial degree.
On August 11, 1945, she was united in marriage to Melvin E. Culbertson in Wells. To this union, six children were born. Melvin was a Pastor, so the couple would move to different locations serving many communities throughout their lives. They would eventually move back to Ellendale to spend their retirement. Beverly was a member of Vibrant Life Assembly of God Church in Ellendale, where she was very active.
Details

Hits: 1007

Funeral services for Christopher "Chris" O. Hagen of New Richland, MN, will be held at 11 a.m. Saturday, August 5, 2017 at the LeSueur River Lutheran Church in rural New Richland. Visitation will be held from 9 until 11 a.m. at the Church. Interment will be in the church cemetery.
Chris died Wednesday morning at Mayo Health Systems, Mankato, MN. He was 85 years of age.
Chris was born January 3, 1932 in Waseca County, MN, the son of Christopher and Sarah (Sunde) Hagen. He graduated from New Richland High School and attended the University of Minnesota St Paul Campus. After attending the university he served in the US Army 98th Batalian from June of 1953 to May of 1955. On May 4, 1957 he was united in marriage to Janet Gronholz in New Ulm, MN.
Chris was a very active member of the LeSueur River Lutheran Church serving as Treasurer and then President of the church board. He also taught Sunday School for many years. He farmed for many years after marriage and then was employed and retired from the Richland Coop Service in New Richland.
Chris was a member of the New Richland Legion and was on the Honor Guard. After the club closed he joined the Waseca American Legion. He was an honorary member of the FFA and was on the board of directors at Mid-State Insurance Group for over 50 years. He also served as president of the Mid-State Board.
Details

Hits: 804

Funeral services for Luella M. Anderson will be held at 11 a.m. on Friday, July 28 at LeSueur River Lutheran Church, rural New Richland, Minnesota. Visitation will be held from 9 a.m. to 11 a.m. at the church. Reverend Brian Gegel will officiate. Interment will be in the LeSueur River Lutheran Cemetery.
Luella Maxine was born on January 6, 1925 to James P. and Anna (Larson) Johnson in Bath Township, Freeborn County, Minnesota. Luella attended school in Ellendale and remained in this area her whole life. 
At age 19, Luella married Glen Anderson, on January 21, 1944. Together, they enjoyed raising their four daughters and farming. They enjoyed gardening together and wintering down south in their motor home. Lou and Glen would go on many daily walks around town with their dog, visiting with neighbors and anyone they would meet.
Luella worked as a farmer's wife for many years before working at Land O' Lakes in New Richland for a few years and E.F. Johnson for over twenty years. 
Luella was very involved in the Garden Club from its inception and had a passion for needlework, quilting, and crocheting. She enjoyed being an active member at LeSueur River Lutheran Church, helping with the ladies aid, altar guild, and quilting for missions. Lou also taught Sunday School and participated in Bible Study.