Details

Hits: 521
A memorial service for Carmen Johannsen was held at 11:00 a.m. on Thursday, August 17, 2017 at All Saints Catholic Church in New Richland, MN,  Father Michael Cronin officiating.  Interment was in Calvary Cemetery.
Carmen passed away surrounded by her family on Monday, August 14, 2017.  
Carmen (Rodriguez) Johannsen was born on March 4th to Romulo and Modesta (Cartarz) Rodriguez in Waseca.  She grew up and attended schools in Cleveland, MN.  After her schooling, she started a family, and she would go on to raise eight children.  For the last 20 years, Carmen has been a significant other and companion to Bradley Crumb.
Carmen was a member of All Saints Catholic Church, and her faith was very important to her.  She worked as a Nurse's Aide at the New Richland Care Center.  Carmen enjoyed many things in life.  She enjoyed living in the country where she could garden.  She also enjoyed cooking, crocheting, making jewelry, painting ceramics, and shopping.  She was a loving mother and grandmother who was always there for her family.
She is preceded in death by both parents; her son, Darren Johannsen; her nephew, Troy Armstrong; and two brothers, Louie and Lupe Rodriguez.
Details

Hits: 472

Marilyn Ann Kammerer, 91, formerly of Ellendale, died Friday, August 18, 2017 at St. Mark's Living in Austin. 
She was born August 5, 1926 in Racine, Wisconsin the daughter of Merrill and Martha (Wayne) Jensen. Marilyn moved with her family from Racine to Clarks Grove and later Geneva.  She graduated from Ellendale High School and attended Mankato State University for one year.  She worked in the office at Wilson & Co. in Albert Lea.  Marilyn married Eugene Kammerer January 12, 1946 in Geneva.  The couple farmed together for many years.  They raised various animals on the farm and maintained an apple orchard and grapevines.  Marilyn enjoyed making grape jelly and apple jelly, dancing, playing bingo and playing games with her family.  
Marilyn and Eugene loved polka fests and dancing at various dance halls on the weekends.  They wintered in Las Vegas for several years in their retirement.  
She is survived by daughters, Linda (and Richard) Weckwerth of Geneva, Martha (and Mike) Jensen of Wichita; son, Craig (and Janet) Kammerer of Pine River; grandchildren, Shannon (and Scott) Pacholl, Kim (and Jamie) Farr, Michelle (and Tommy) Hansen, Jill (and Jimmie) Claphan, Amy (and Tim) Jones, Shawn (and Lindsey) Larson; great grandchildren, Desirae (and David) Meyer, Jared (and Sara) Lange, Ethan (and Kayla) Lange, Shayla Pacholl, Mason Pacholl, Makensie Farr, Mallory Farr, Philip (and Cara) Jensen, Krysta (and Justin) Lane, Dakota Jensen, Tim Jones, Katie Jones, Holden Larson; great great grandchildren, Levi, Reese, Maggie, Baylen, Sydney, Maliha, Makenna, Jaylen, Amayah, Everett, Sophia and several nieces and nephews.
Details

Hits: 538
Funeral services for Bruce L. Wolfgram will be held at 1:00PM on Friday, August 18, 2017 at Grace Lutheran Church, 918 Garfield Ave, Albert Lea. Reverend Shane Koepke will officiate. Visitation will be held one hour prior to the service at church. Interment will be in Trinity Lutheran Cemetery in Spring Grove, Minnesota at a later date. Bonnerup Funeral Service is handling the arrangements.
Bruce Lloyd Wolfgram was born on March 30, 1949 to parents Lloyd A. and Joyce E. (Armstrong) Wolfgram in Oelwein, Iowa. Bruce graduated from Red Wing High School in 1968 and Winona State in 1972. On July 30, 1972 Bruce married the love of his life, Marsha Tweeten, at Trinity Lutheran Church in Spring Grove, Minnesota. 
Bruce was the elementary physical education teacher at New Richland Hartland schools from 1972 to 2007. His career goal was to help his students find and enjoy lifelong fitness activities. He also enjoyed coaching wrestling there.
Details

Hits: 632
On Wednesday, August 9, 2017, Shirley A. Tappe was called to heaven by the Lord God at Pathstone Living, Mankato while surrounded by her loving family. Funeral services will be held on Friday, August 18th at 11:00 a.m. at Trinity Lutheran Church in New Richland, with a visitation to begin at 9:00 a.m. Paster Paul Andree will be officiating. A burial service will be held after the funeral at St. Olaf Cemetery, New Richland.  Family and friends are invited to join the family for lunch at the church immediately after the service.   
Shirley was born in Bellingham, MN on March 15, 1931 to William F. J. and Ethel T. (Stromswold) Fraasch. She graduated from Montevideo High School in 1949. On September 11, 1949 Shirley was united in marriage to Ambrose C. Tappe at Our Savior's Lutheran church in Montevideo. Ambrose and Shirley moved to New Richland in 1951 and started Tappe Electric in 1958, where she served as its bookkeeper. Shirley moved to St. Peter in 2014, then to Mankato in 2016. She was a member of Trinity Lutheran Church in New Richland.  Shirley deeply loved and treasured her time with her family, had an abiding faith in God, and enjoyed serving her church and the community. She will be remembered for her devotion to her family and friends, her kindness and generosity to all she knew, and her persistence in making sure every person always had something to eat and a happy heart.
Details

Hits: 544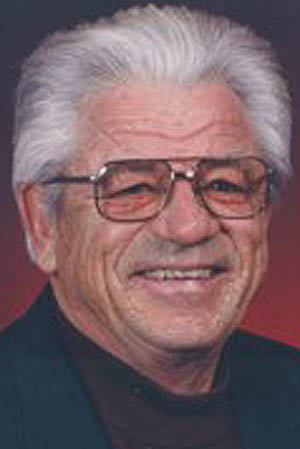 Lloyd Howard Amundson, age 79, of Mankato and formerly of Waldorf, died unexpectedly due to a massive stroke on Tuesday, August 8, 2017, at St. Mary's Hospital in Rochester. 
 Funeral Service will be 11:00 a.m., Monday, August 14, 2017, at Hosanna Lutheran Church in Mankato, with Rev. Dennis Heiden officiating.  Interment will be in Calvary Cemetery in Mankato.  Visitation will be 2-6 p.m. on Sunday at the church, and continues one hour prior to the service on Monday.  Arrangements are with Mankato Mortuary.
 Lloyd was born January 15, 1938, in rural Emerald Township.  He was the son of Clifford and Loretta (Wendt) Amundson.  Lloyd was a 1955 graduate of Wells High School, where he excelled as a Golden Gloves boxer.  He was united in marriage to LeAnn Prescher on December 16, 1957, at First Lutheran Church in Wells.  Lloyd was a lifelong farmer near Waldorf.  He was co-owner of Waldorf Grain Company elevator, trucking, and fertilizer.  He was a member of Hosanna Lutheran Church, the National Farmers Organization (N.F.O.), and the Amber Lane Association Board.  Lloyd received his pilot's license and enjoyed flying.  He was a daily jokester who also enjoyed fishing, hunting, playing cards, dancing with LeAnn, and spending time with his family.  Lloyd prided himself on teaching his children and grandchildren on how to drive a vehicle regardless of their age.