Details

Hits: 1726
For new NRHEG special education instructor, teaching is in her genes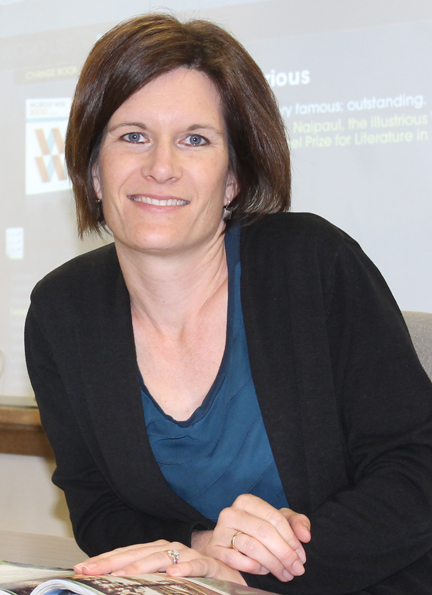 HOUSE OF EDUCATORS — Stacie Ebnet-Dietz, originally from Albany, Minn., comes from a family of teachers, and her husband is also involved in education. (Star Eagle photo by Rachel Rietsema)
By RACHEL RIETSEMA
Staff Writer
"It is a great school with a wonderful staff. I have enjoyed becoming part of Panther Pride at the NRHEG Secondary school."
Those exact words came straight from the new sixth and seventh-grade special education teacher, Stacie Ebnet-Dietz. She has much more to say about the teaching position however.
"It has been reassuring to see smiling faces and helpful advice and guidance," Dietz said. "The NRHEG staff has been welcoming and they have made me feel part of the team. I appreciate working with such talented and innovative professionals."
As they bind together, she can see her students' academic gaps shrink on a daily basis.
Details

Hits: 1216
For first time ever, Minnesota to lead U.S. in corn production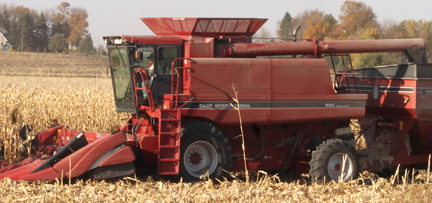 EARLY OUT — It's been an unusually early harvest for area farmers who, according to local agronomist Mark Bernard, should be thankful for another fruitful season. (Star Eagle photo by Rachel Rietsema)
By RACHEL RIETSEMA
Staff Writer
Here in our little neck of the woods, local agronomist Mark Bernard believes farmers should count their blessings, every single bushel.
"They could've had diddley squat like some other unfortunate areas of the country," Bernard said. "If it had been a little hotter and a lot drier, it could've happened here too."
So, what saved area crops? The soil moisture deficit we had coming out of last fall.
"There were certainly times when we could've used rain, but it was amazing how little the crop showed stress," he said. "That's a tribute to the moisture-holding capacity these soils have. We can typically hold 11-12 inches in the top 5 feet of soil."
Details

Hits: 1288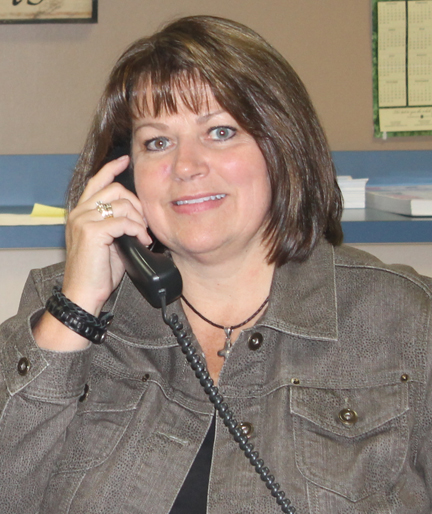 AT HOME — There's a good reason Teri Kormann feels at home as Mr. Cyr's secretary at NRHEG High School. (Star Eagle photo by Rachel Rietsema)
By RACHEL RIETSEMA
Staff Writer
If high school secretaries could fly, NRHEG's newly hired one would.
That's just how dedicated and driven Teri Kormann is.
"As Mr. Cyr's secretary, I enter lunch payments and student data, make changes in data if the phone number and or addresses have changed," Kormann said. "I also update e-mail addresses, update attendance daily, look up student schedules and interact with students."
All of these daily tasks keep her busy from 7:45 a.m. to 4:15 p.m. from Monday through Friday.
"Every day is different," she said. "The time at school flies by. I love it."
Details

Hits: 938
Homecoming 2012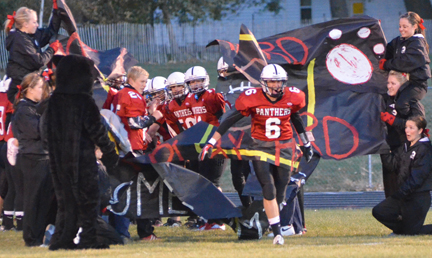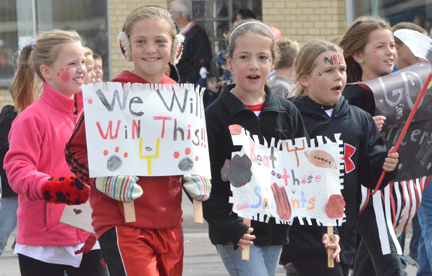 Spirits and hopes were high for Homecoming week at NRHEG High School last week. Above, Spencer Tollefson leads the Panthers on the field for the big game. Below, elementary students get into the act during the parade at Ellendale. See Pages 8 and 12 of this week's Star Eagle for more Homecoming photos. See Page 6 for results of the game. (Star Eagle photo by Chris Schlaak)
Details

Hits: 3217
Win at Waseca caps another successful year under Siewert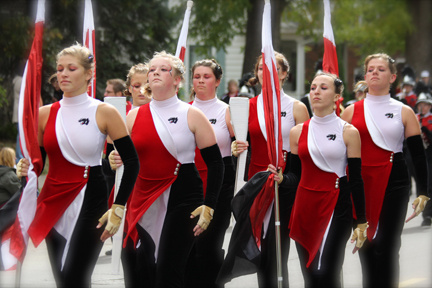 MARCHING ON — Above, members of the NRHEG Marching Band Color Guard lead the band during the 2012 Waseca Marching Classic. From left: Hailie Mahlman, Abby Crabtree, Maddie Reed, Elizabeth Eder, Emmy Hobbs, Jessica Phillips and Crystal Olson. Below, director Tim Siewert cheers the band during the Waseca Marching Classic. (Star Eagle photos by Nikki Erickson)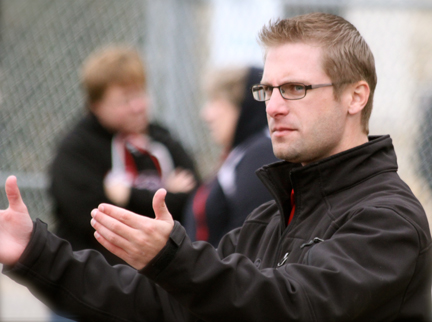 By JESSICA LUTGENS
Editorial Assistant
The NRHEG High School Band has been very successful in recent years, shown not only by their excellent performances, but also by awards they've received. The band has won the Waseca Marching Classic the last three years in a row, and six out of the last seven years. 
Two years ago, they didn't win first place, but they did win the People's Choice award, which some could argue is even better.
"This summer was very successful for our marching band," said Tim Siewert, band director. "We had a whole new look with great uniforms and drums we were able to purchase, but our reputation stayed at the high level it's always been at."